What is a video transition?
In film editing, transition effects are short animations inserted between sections of the footage. Transitions help one scene to flow smoothly into another. Simple cuts are best for a neutral, professional look, while eye-catching effects like fade or dissolve can make any video look like a professional movie.
Types of transitions in a film
Fade-in
The picture slowly fades to black, and the next frame gradually appears on the screen.
Wipe
One shot slowly erases the other, traveling from one side of the frame to the other.
Try Movavi's video editor with transition effects and give your videos a new look with just a few clicks.
Dissolve
The visibility of the picture changes gradually from one shot to the next.
Zoom
The next frame appears on the screen, growing larger or smaller.
Tips on how to add transitions to a video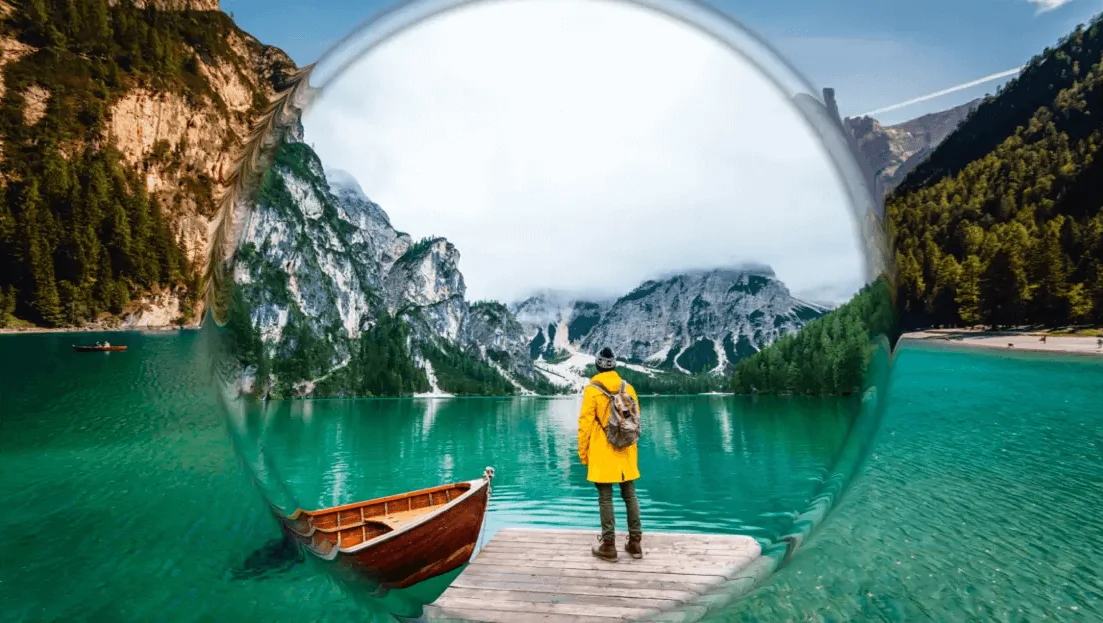 How to choose video transitions
To choose the right transitions for your videos, you first need to decide on the style of your video and the effect you want to have on your audience.
Making a business presentation? Or preparing a video lesson for your students? Stick to simple cut transitions for a clean, professional look.
If you want to get creative but don't know where to start, you might want to check out pre-made content packs that contain effects designed in the same style. Just choose the pack that suits the theme of your video best, and you'll get titles, stickers, backgrounds, and transitions that follow that theme. It's the easiest way to spruce up your video without spending hours looking for content.
Maybe you already have a defined style and know what you are looking for. If so, just go ahead and try as many effects as you want to until you find the best video transitions that work for you.
How many transitions should you use in one video?
With so many film transitions available to you, it's tempting to try them all at once. However, using too many editing techniques in one film can make the video look muddled and distract viewers from its content. In fact, it's better if your video has as few noticeable transitions as possible. It's also good if they are of the same or similar style. For example, you could use simple cut transitions throughout the video, then add a couple of zoom transitions to draw the viewers' attention to specific parts, and add fade-out as an ending transition to finish it.
What are the most popular transitions?
Here's a list of the most popular transitions among our users:
Blur in-out
Fade in-out
Crossfade - Dissolve
Page turn
Zoom-in
Flash
Dissolve vs. fade
Dissolve and fade are two popular transitions that often get confused. So how does a dissolve differ from a fade?
Fade involves black appearing between two shots to separate them. Fade transitions are often used in films to enter or exit a scene while letting the viewer take in the image.
In a dissolve transition, one of the clips fades into the next one with no color in between. You can use "dissolve" in a film to indicate that time has passed between two scenes or a gradual change in location is taking place.
Frequently Asked Questions
AVI is a multimedia container format developed by Microsoft. AVI files can store both audio and video and support multiple streaming audio and video tracks. The filename extension is .avi.
MP4 or MPEG-4 is a multimedia container format used to store video and audio. It can also store subtitles and images and can be streamed over the Internet. The official extension for MPEG-4 is .mp4.
Which format offers better quality: MP4 or AVI?
MP4 and AVI are both container formats – wrappers for video, audio, and other streams. The quality of a file depends on the codec that the video stream was compressed with. Both containers can hold video compressed with older codecs like MPEG-4 as well as newer ones like H.264. More recent codecs provide better video quality with the same file size, so it is better to pay attention to the codec than the format.
Sign up for news and special offers