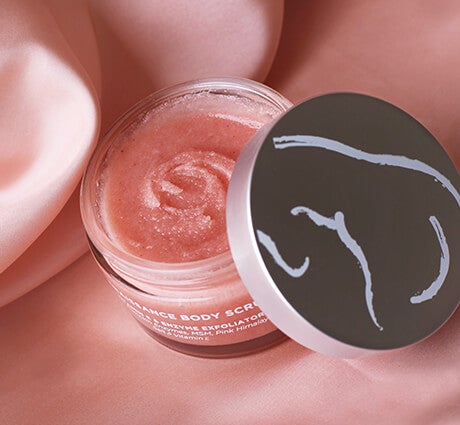 About the Brand
OSKIA is a nutri‐cosmeceutical skin care brand that specialises in bio‐cellular skin nutrition. We are a British, clean, naturally‐derived brand. As pioneers of nutritional skincare, OSKIA's clean, luxurious formulations are designed using bio‐available nutrients and complex natural actives to give you beautifully healthy skin & a glowing complexion. Vitamins, minerals, proteins & omegas all combine to improve cellular activity and efficiency. Our cellular nutrients are then blended with high‐ tech bio‐actives including plant stem cell technology, peptide complexes, anti‐oxidants, enzyme and prebiotics to combat all the key concerns associated with ageing and the impact of lifestyle and the environment. Our products are manufactured in our very own laboratory and factory in the rolling hills of Wales. Winner of over 135 international awards including Best British Brand & Best Natural Brand.
SHOP NOW
"Formed in 2009, OSKIA's founder, Georgie Cleeve, was inspired by her own personal journey with the food supplement MSM. What first started out as a joint supplement created by her father, Dr Stanley Jacob, soon became the principal of a modern, clean skincare brand harnessing the power of bio-cellular skin nutrition.
The ancient Greek name of oskia, which stands for 'beauty' and 'delivering nutrients', encapsulates exactly what Cleeve and her band of doctors, nutritionists, cosmetic scientists and dermatologists have set out to do with their range of products.
OSKIA's bestselling products, like the Renaissance Cleansing Gel, the Super C Smart Nutrient Beauty Capsules and the Restoration Oil, are all formulated using a 170-times award-winning formula. By using a combination of vitamins, minerals, omegas, amino acids and proteins, skin is left feeling smoother and looking more illuminated, whilst becoming more resilient underneath.
OSKIA products deliver two main functions: to smooth out uneven complexions and to reduce signs of ageing. This is done through their patented micro-encapsulation and revolutionary liposome technology, which is developed from its specialised Welsh laboratory.
At LOOKFANTASTIC, we're proud to be the official UK stockists of OSKIA skincare products."