All-in-one video creator
Get the maximum from Movavi's video making software
Edit video and audio
Use our restyled and feature packed video editor to create stunning videos and slideshows. Explore the wide variety of special effects, filters and editing tools.
Use Movavi Effects Store
See what you can do with the broad range of effects crafted by our designers.
Convert media files
Convert between 180+ different formats with our redesigned and improved media converter. Use the handy presets or set the parameters by hand. Convert multiple files at one time, add subtitles, use built-in editing tools and much more.
Record your screen
Capture any screen activity on your computer with sound and in high-quality. Record video calls, websites, programs, and more. Add voice over and use mouse cursor effects to highlight important points.
Use mobile companion and media library
Forget about inconvenient cables – transfer your files wirelessly to the program's media library to access them anytime.
Try other features
Our versatile program also features a powerful CD/DVD/Blu-ray burner, user-friendly media player and diverse stock content. Get the most out of Movavi Video Suite!
Start a video blog
We want to make video blogging as easy and affordable as possible. That's why our video maker brings together all the tools you might need in one user-friendly program!
Create intros, use chroma key, add transitions and special effects, record your screen, and much more. Vlogs, tutorials, reviews...whatever direction you choose, Video Suite will be the perfect companion.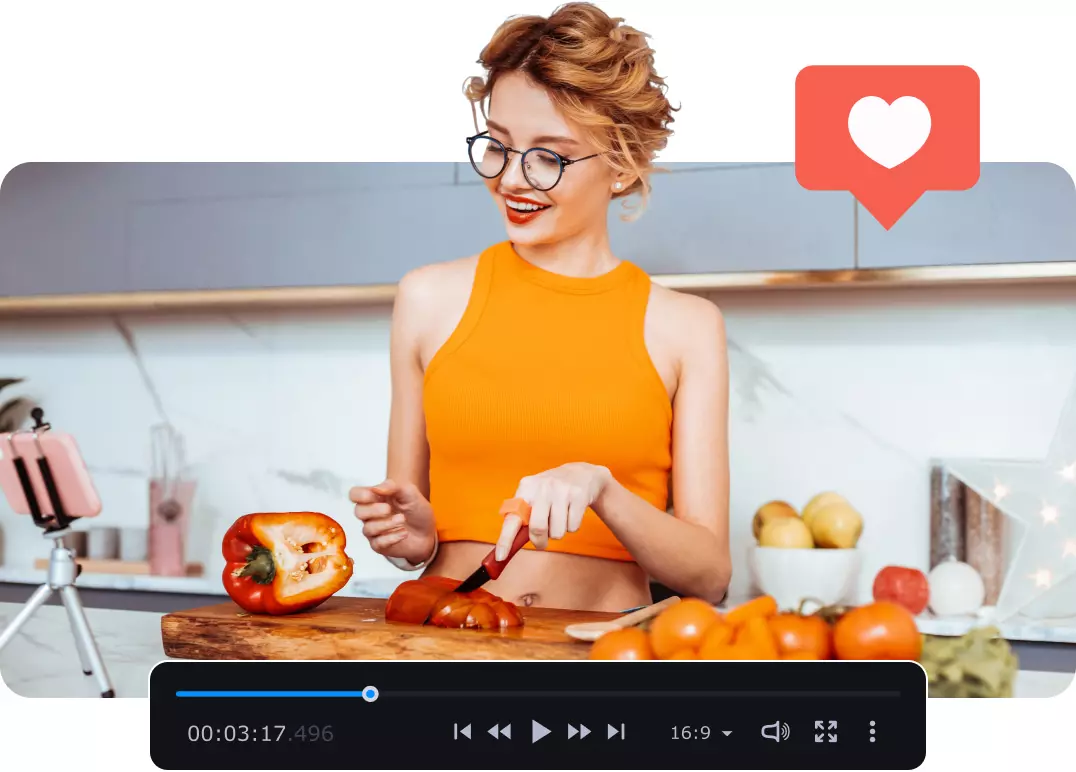 Digitize your family archives
Keep your memories fresh and alive: sort out your VHS tapes and printed photographs and turn them into rich digital videos and lovely slideshows.
Create beautiful anniversary or wedding videos. Compress your family multimedia library to save disk space and burn it to DVDs or even Blu-rays. Convert vulnerable material memories into robust digital ones!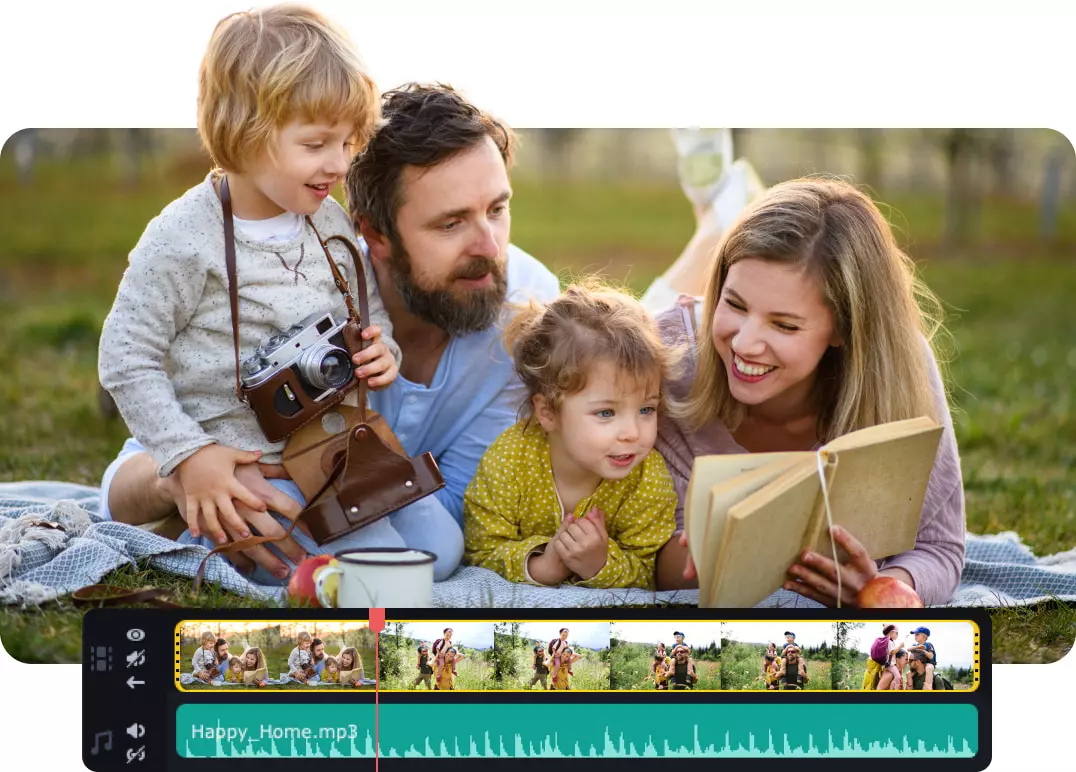 Teach and study
Movavi Video Suite is designed to be an invaluable part of any educational activity. Create engaging video presentations with stylish transitions and callouts.
Use the screen recording tool to create tutorials and download webinars for later viewing. Convert or compress all kinds of media files and then burn them to CDs or DVDs. Keep up with today's tech-friendly approach to education with our video-making program.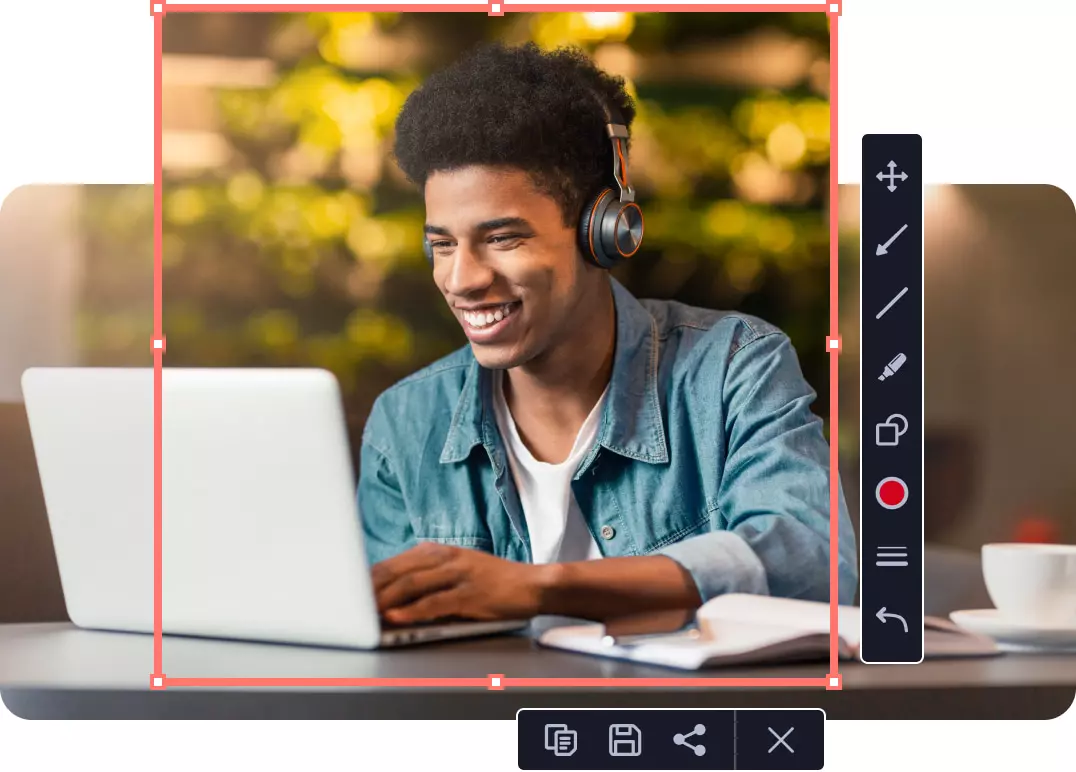 What do I get in Movavi Video Suite 2023?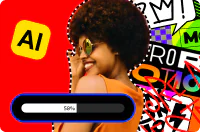 Use the power of the AI to instantly swap backgrounds in your vacation videos with no green screens. Drop in a new vibrant scene and get ready for an avalanche of likes on TikTok!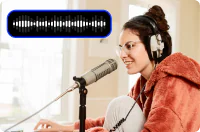 Cut through the noise if you partied hard this summer! Remove car, wind, and other uncool sounds from your videos with this new AI-driven audio denoiser.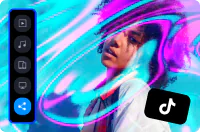 Get on the For You page this fall with direct sharing to TikTok. Upload your sunny vids straight from the app and collect tons of views and likes much faster!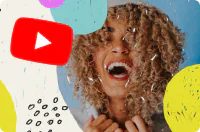 Extra effects for YouTube
Let your creativity take effect! In addition to the 5 new frames, we'll give you an exclusive pack of effects for YouTube at no charge – just because we love you. Try them out in your next hit!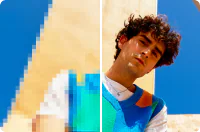 Give what you've shot this summer a serious facelift, making your vids' resolution 8 times better. Treat your followers to more eye candy and show them – in every detail – how hot and sunny it all was!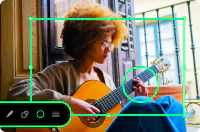 Add tidy-looking pointers and other shapes in the middle of your recordings. Guide the viewers' attention to the parts you want to highlight and get your message across in a most impactful way.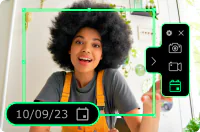 Prepare for a blast from the past: your long-time favorite scheduled recordings are back on the menu! Touch a few buttons and grab everything you need – right on time.
Processor
Intel®, AMD®, or compatible dual-core processor, 1.5 GHz
Graphics card
NVIDIA® GeForce® series 8, Intel® HD Graphics 2000, AMD Radeon™ R600 or higher graphics card with up-to-date drivers
Display
1280 × 768 screen resolution, 32-bit color
RAM
2 GB RAM for Windows 7, Windows 8, and Windows 10
Hard drive space
830 MB available hard disk space for installation, 2 GB for ongoing operations
Disclaimer: Please be aware that Movavi Video Suite is not intended for use with copy-protected media content.
* Feature available only with a subscription
Sign up for news and special offers